Engine and transmission parts
Engine and transmission parts
Here you will find all the information about our products as download files.
Downloads at a glance
A perfect combination: MEYLE-ORIGINAL individual components for the timing drive!
MEYLE is adding some 100 MEYLE ORIGINAL tensioning rollers and arms, idler pulleys and vibration dampers to its range of timing drive components.
Service information for tensioner pulley
To fit AUDI | SEAT | SKODA | VW
MEYLE-ORIGINAL crankshaft seals for VAG models
16 references for over 2,000 vehicle applications
3 MEYLE-HD engine mounts replace 6 OE parts!
Going smart: MEYLE-HD parts for the Smart Fortwo, Smart City Coupe/Cabrio and Smart Roadster.
Assembly instruction for belt tensioner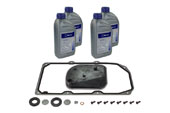 Assembly instructions for oil change kits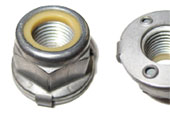 Mounting hardware
Information on special mounting hardware included in the scope of delivery.
New oil change kits complete with sealing sleeve and wiring harness plug socket
to fit BMW | Jaguar | Land Rover (ZF 6HP)
Tensioner pulley
Audi, Seat, VW