The MEYLE success story: from exporter to manufacturer
Much has happened since the company was founded in 1958: we've developed from an exporter to a manufacturer with its own production facilities and its own MEYLE brand. MEYLE parts can be found at workshops around the world – in 120 countries on all continents. We've grown continuously for 60 years: a single-man operation has become a medium-sized company with a staff of nearly 500 at the Hamburg headquarters alone.
The automotive industry and the topic of electric vehicles accompanied the company founder from his childhood: his grandfather Karl Louis Gaertner was already working with electric drives for carriages and building vehicles more than a hundred years ago. As a passionate racing driver in South America, Wulf Gaertner himself faced the challenge of finding high-quality automotive spare parts for his racing car – he ultimately sourced them from Germany and thus laid the foundation for export trade.
Export was followed by the acquisition of the MEYLE brand in 1995 and, a few years later, the opening of the company's own production facilities, which still manufacture steering and suspension and rubber-to-metal parts to this day.
Company foundation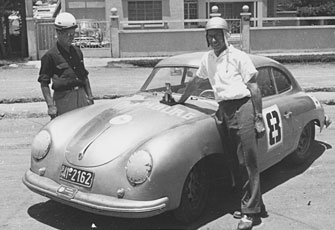 While living and working in South America, trained export merchant and enthusiastic amateur racer Wulf Gaertner recognised the local markets' huge demand for spare parts to service German automobile brands. It sparked a business idea: Back in Germany, on 11 July 1958, he founded his own exporting company: Wulf Gaertner GmbH specialising in the export of made-in-Germany original-equipment parts to Latin America.
Hello USA!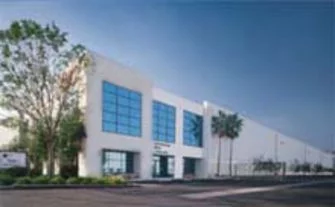 Within only four years, Wulf Gaertner grows his business into a globally operating exporting and trading company for automotive spare parts. Using his core markets in Central and South America as stepping stones, Wulf Gaertner successfully gained a foothold on the North American market by founding a partner company.
Wulf Gaertner Asia
Spurred by continuing growth, Wulf Gaertner GmbH's sales network soon extends to over 100 countries around the world. New offices opened in Singapore (1977), Malaysia (1993) and Thailand (2000).
MEYLE comes aboard
In order to keep up with the changing market parameters, Wulf Gaertner GmbH acquires the MEYLE spare parts brand, thereby launching the company's history as a designer and manufacturer of brand-name automotive spares. This decision marks the company's transition from exporter to manufacturer. That same year, Dr Karl J. Gaertner, nephew of the company's founder, was appointed managing director.
New headquarters: Welcome to Merkurring!
The new headquarters located in Hamburg's Rahlstedt district for the first time bring together warehouse and office spaces in a single building complex. Following several consecutive construction stages completed in 2013, the building today has an overall footprint of 29,000 square metres.
Becoming manufacturer
with own production plants.
From GmbH to AG
Wulf Gaertner GmbH is transformed into a privately-held, unlisted public company: Wulf Gaertner Autoparts AG. In succession of company founder Wulf Gaertner, Dr. Karl J. Gaertner is appointed chairman of the board of the family-run company.
Debut of the MEYLE HD range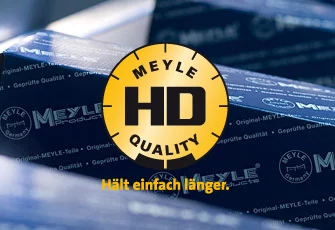 The MEYLE HD product range is kicked off. Technically enhanced over original equipment designs, MEYLE HD parts raise the global profile of Wulf Gaertner Autoparts AG and soon become the flagship products of the MEYLE brand.
Meycar Spanien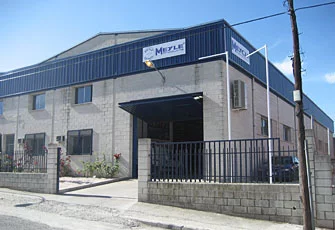 Wulf Gaertner Autoparts AG and a Spanish partner business found Meycar to exclusively represent the MEYLE brand on the Spanish market.
Jubilee: Wulf Gaertner Autoparts celebrates its 50 years in the business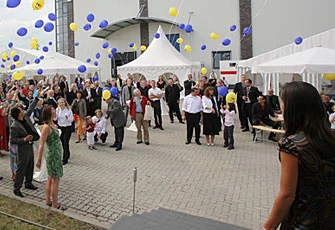 The company looks back on half a century of success and steady growth. Would Wulf Gaertner have imagined that the company he set up in 1958 would still be going strong 50 years from then?

So very British: MEYLE UK
Joining hands with a British business partner, a new office is opened in Great Britain. Thanks to the local sales team and warehouse, the UK market can now be targeted and serviced even better.
MEYLE France
Another international office is established – this time, based in Toulouse, France. The new office provides the company with valuable support in setting up a local sales network and promoting the MEYLE brand name in France.
China office & "Top Job" award
At the beginning of 2012, Wulf Gaertner Autoparts AG's Shanghai (China) office has started commercial operations. On approximately 3,800 square metres the subsidiary, located in the western part of Shanghai, provides ample space for over 2,000 pallet slots and an in-house quality laboratory similar to that at the company's Hamburg headquarters.

This year also sees the "Top Job" quality seal awarded again to Wulf Gaertner Autoparts, recognising the company as one of Germany's most sought-after SME employers for the third year in succession.
New central warehouse: Success grounded on 29,000 square metres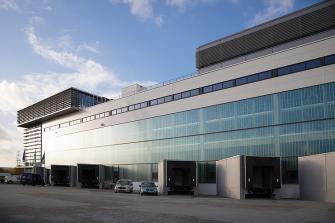 To be able to further grow its product range and meet the demands of new international markets, Wulf Gaertner Autoparts has been expanding its central warehouse to now cover 29,000 square metres. The completion of the construction project at the end of 2013 increased the company's overall storage capacity to 56,000 pallet slots. The extension building also accommodates new offices, a modern staff restaurant and a state-of-the-art training centre. In total, the family-run company is investing around 40 million euros at its Hamburg base to future-proof its operations.
emovum and expansion of SIO Automotive
With the founding of emovum (www.emovum.com), we are preparing for the future and building up expertise in the area of electric mobility. In addition to that, the production capacity of SIO Automotive is expanded through a new building.
DRIVER'S BEST FRIEND
New brand design, introducing DRIVER'S BEST FRIEND.
MEYLE AG
On 1 January, it was finally official: All Wulf Gaertner Autoparts AG operations have been transferred to the newly established MEYLE AG company. While this allowed us to consolidate our different operations under one umbrella brand, there have been no changes to our day-to-day business dealings.
60 years of friendship
Celebrating 60th anniversary of Wulf Gaertner Autoparts.
20 years of MEYLE HD and the Tesla HD control arm
For 20 years, MEYLE HD has stood for high-quality products that are technically superior to OE parts. The design and materials ensure that HD parts are more durable and reliable. Impressive example: the Tesla HD control arm that solves the squeaking problem of the models 3 and Y!
Other Topics
Newsletter
The MEYLE newsletter: Get the latest product news, calendar updates and more – subscribe now!
The MEYLE App
Everything there is to know on MEYLE automotive spares available at the touch of a button with the MEYLE Parts App.