Our production
MEYLE has two of its own production facilities which manufacture steering and suspension and rubber-to-metal parts. In the areas in which we're unable to manufacture ourselves, we work with an international network of development and production partners, including renowned OE suppliers which manufacture parts in accordance with our own stringent specifications and standards.
We would like to emphasise that, even if we don't manufacture all the parts at our own production facilities, all our expertise and the engineering knowledge that comes from the manufacturing and production process at our own plants are applied to the specifications for further MEYLE parts. These are then produced for us by renowned development partners and thus live up to our high standards as well as those of original equipment suppliers.
To ensure our high quality standards during the manufacturing process, our quality engineers audit our production partners at regular intervals.
Taking a closer look into our production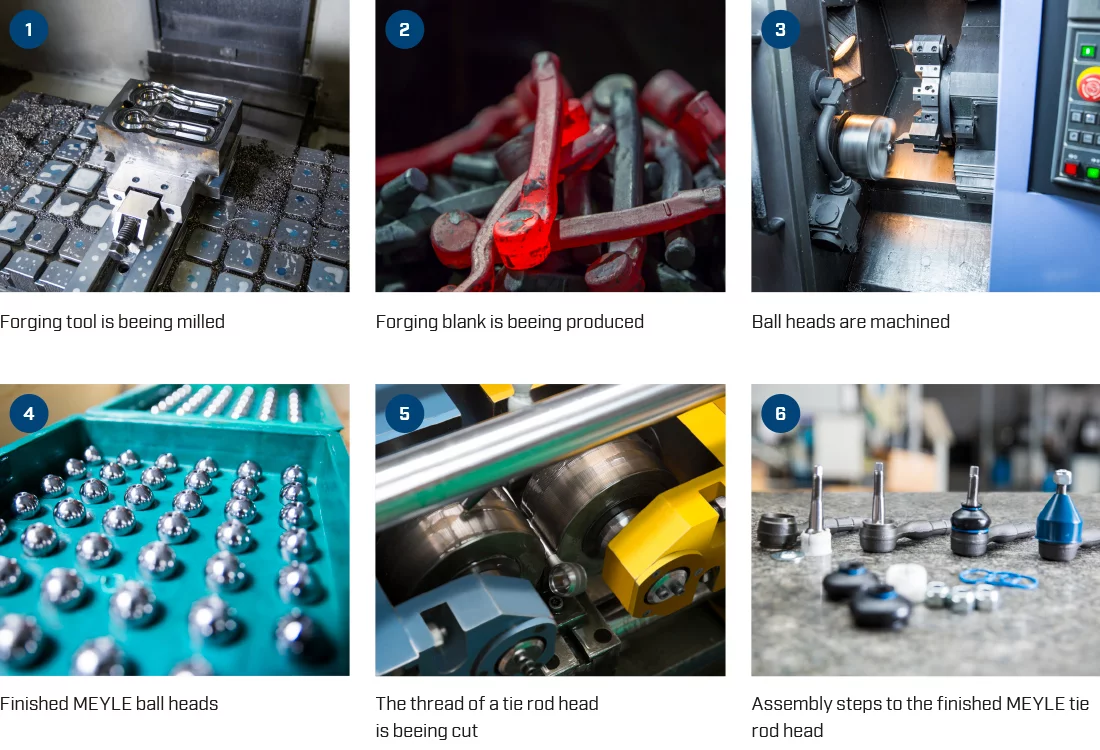 Other Topics
Newsletter
The MEYLE newsletter: Get the latest product news, calendar updates and more – subscribe now!
The MEYLE App
Everything there is to know on MEYLE automotive spares available at the touch of a button with the MEYLE Parts App.